WHAT I CAN DO FOR YOU
---
I have a generous catalog of musical compositions to fit into any genre. I am able to give you choices with over 130 completed compositions and bonus material with sound effects and video friendly features. I create from the ground up so I have the ability to customize a product to fit into any musical,  movie trailer, movie soundtrack, commercial, or podcast.
Since I compose, write, produce, and play all my own original material, I am a one stop shop. I created this website to give you the true feeling of what I can do for you. Watch and listen to my music productions, custom projects, podcasts and read about, The Philosophy of "AJANOI"!
For a different twist on customer reviews and how to contact me, check out Bogolub Records Radio and my contact page.
Everything you touch and see is an experience all created in my recoding studio. Let's create your experience together and make your project come to life. Here are some of the wide range of services I offer to give your project its clear and unique purpose:
You choose the music or I create new
Full set of instruments and electronics ready to use to create new on the spot musical concepts
All of the latest sound and video software
Over 130 completed compositions and bonus instrumental material
Musical genres from rock, classical, dance, jazz, country, science fiction…etc
Podcasting interfaces and microphones ready to go for instant recording with on the spot editing
Special sound effects and video concepts
"Short burst" advertising concepts with music and video
A fully completed musical with a 90 minute soundtrack and script called, "AJANOI" a Musical Philosophy
One-on-one customer service
---
Video can tell a story and music can make it come to life!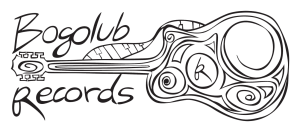 The process begins with a conversation, let's start a conversation and make your project shine!