Welcome to BOGOLUB RECORDS RADIO
What is Bogolub Records Radio?
After a project has been completed most companies have you fill out a review sheet as in how they did and how they can make it better. At Bogolub Records we are coming from a unique perspective in our review process. Our review is you!
After I ask you about your experience with my company we than focus on yours! We will have a short interview with you on our Bogolub Record Radio show focusing on what positive life experience led you to where you are now. It is a story of how you can inspire others to follow their dreams and make them come true. Also, we encourage you to pitch your company to our audience.
Since collaboration is the key to success this goes back to our mission statement of, "Empowering others Empowers Ourselves".  I am giving back what I got from you the customer in creating a unique relationship that we can both grow and learn from!
Podcasts are the new radio stations of the future!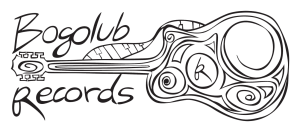 The process begins with a conversation, get ready, get set,